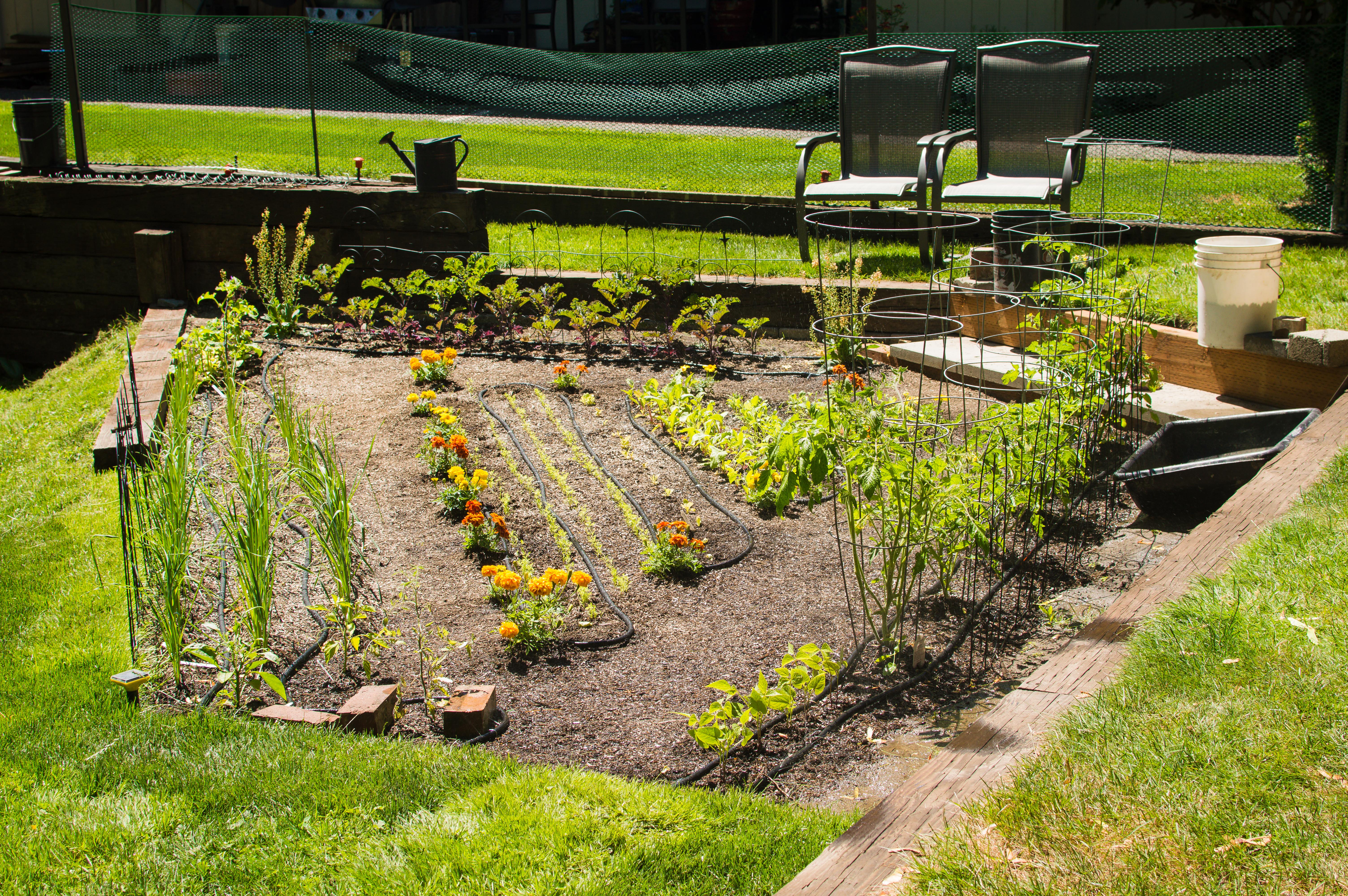 After numerous promises to share my effort to install a new garden/ landscape our small yard I finally realized we might never be 100% done. So instead of making you folks wait for the final product, I instead offer our garden: a project in progress.
As you can see, it's not a large garden – we just don't have the space for one. But it is both functional and pretty to look at. We wanted to ensure the garden area was aesthetically pleasing since the tenants of our multi-unit complex as well as potential buyers would view the area. We also had to deal with a severe slope that was plagued with slumping. To remedy this we tiered the landscape using landscape timbers as well as installed a rock wall.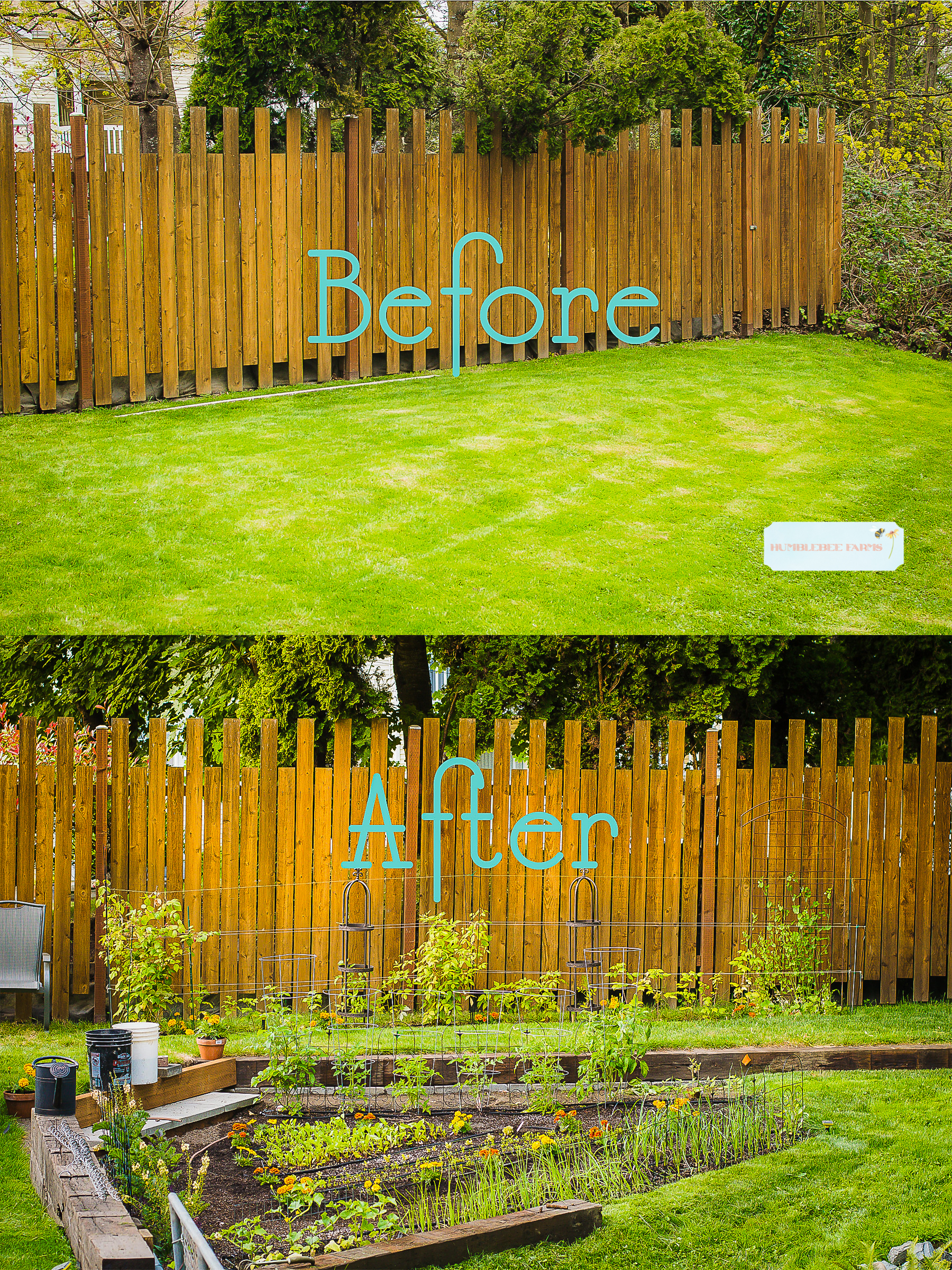 We still have some work to do though. The slouching green fence? That's temporary. Soon it will have a cedar picket fence. Those unsightly buckets in the photos? No I couldn't remove them. They are weighing down another timber that caps the steps that will soon lead into the garden. We also are installing a compost system and just finished installing a drip irrigation system.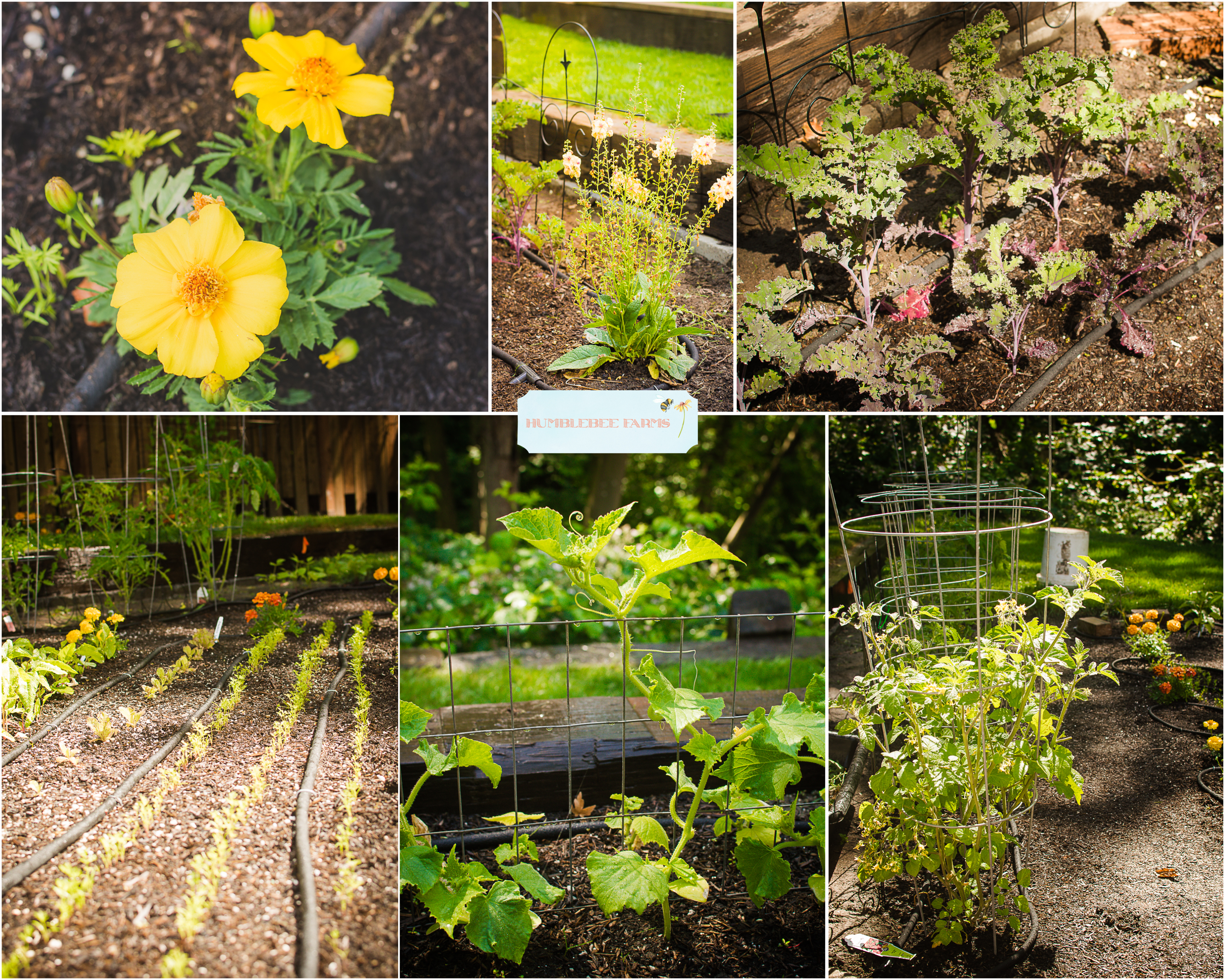 Besides the "triangle garden" we also removed a long swath of grass and replaced it with a row of raspberries and a pea trellis. As you can see the "fairway" is one of our dogs new favorite hangs outs.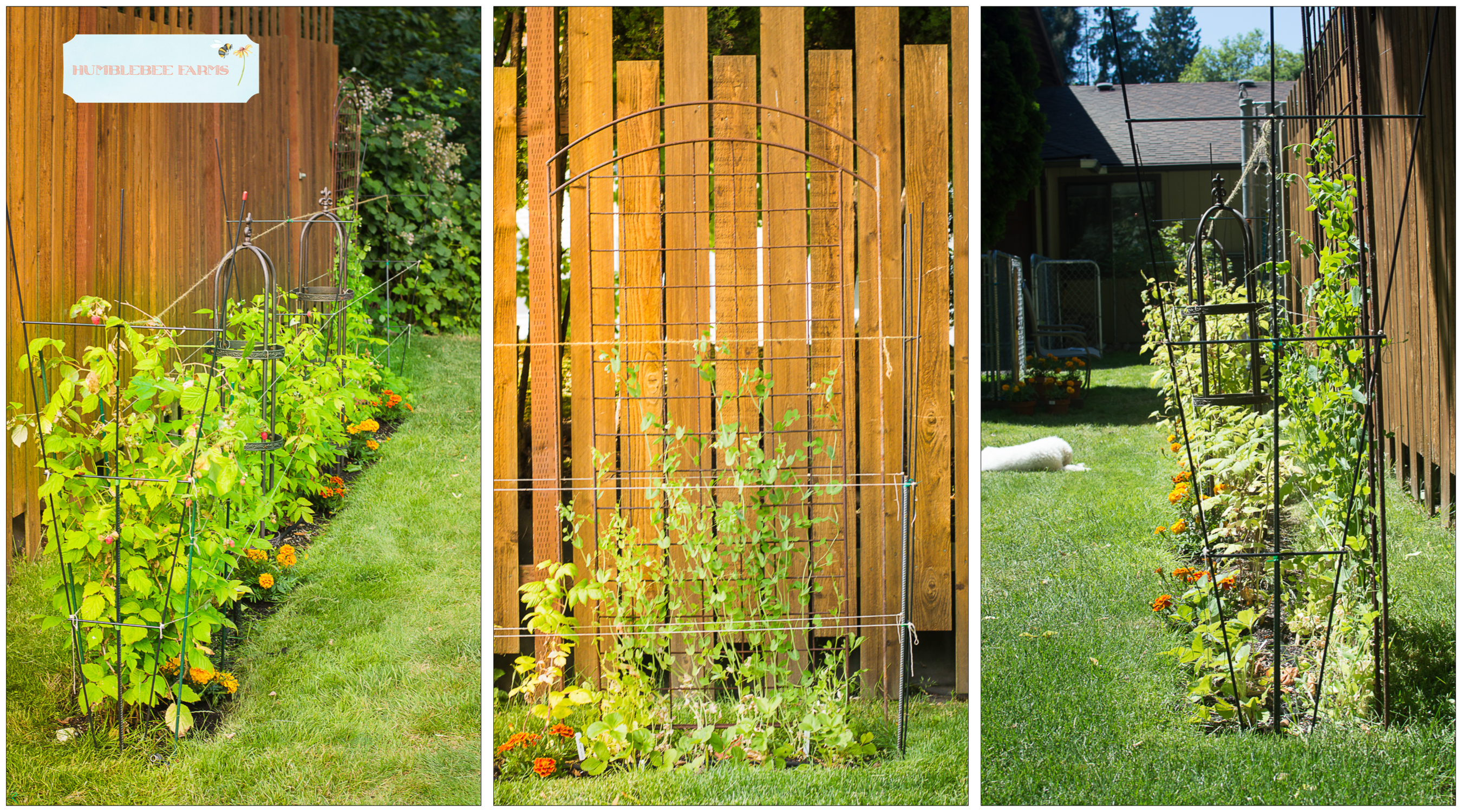 On the same side of the house we also have the chicken coop and run. While it's not a coop you might see featured in Better Homes and Garden or in Martha's back yard, it is all about function. Food and water are hung on a pulley system that allows easy access through a Plexiglas window Todd installed. The door that leads from the coop to the run is a "guillotine" style door that it connected to a timer to open and close it automatically. Since we are in bed earlier then the chickens, it ensures they are secure at night without requiring me to shove them in one by one before their preferred bedtime (yes, I did that for a couple of times much to the girls annoyance).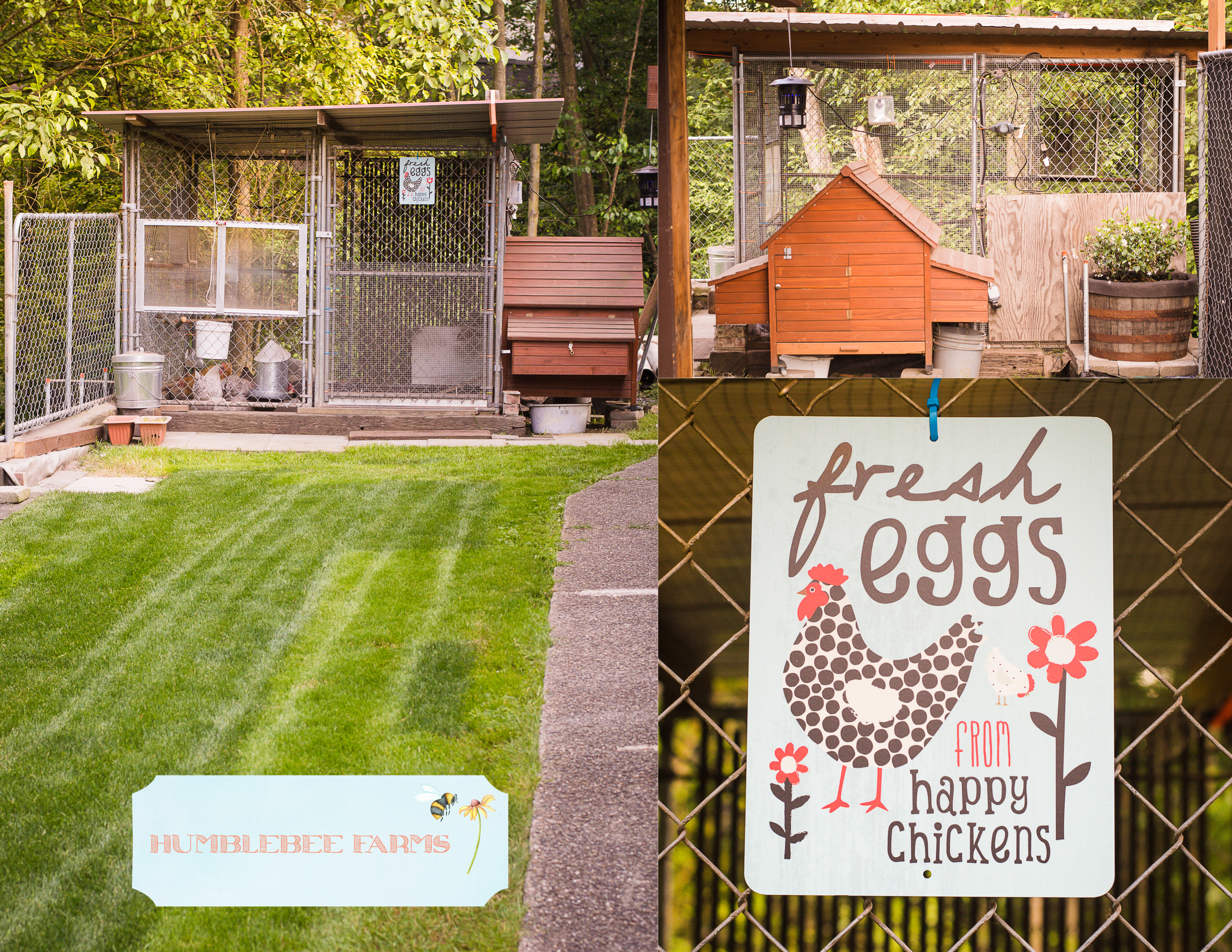 So, while there's work yet to be done, I hope you enjoyed the photos. I'm excited to once again have a garden on my own that I can play with and experiment in. If you have any advice or gardening tips for small spaces (especially in the Northwest climate) please share by commenting below.