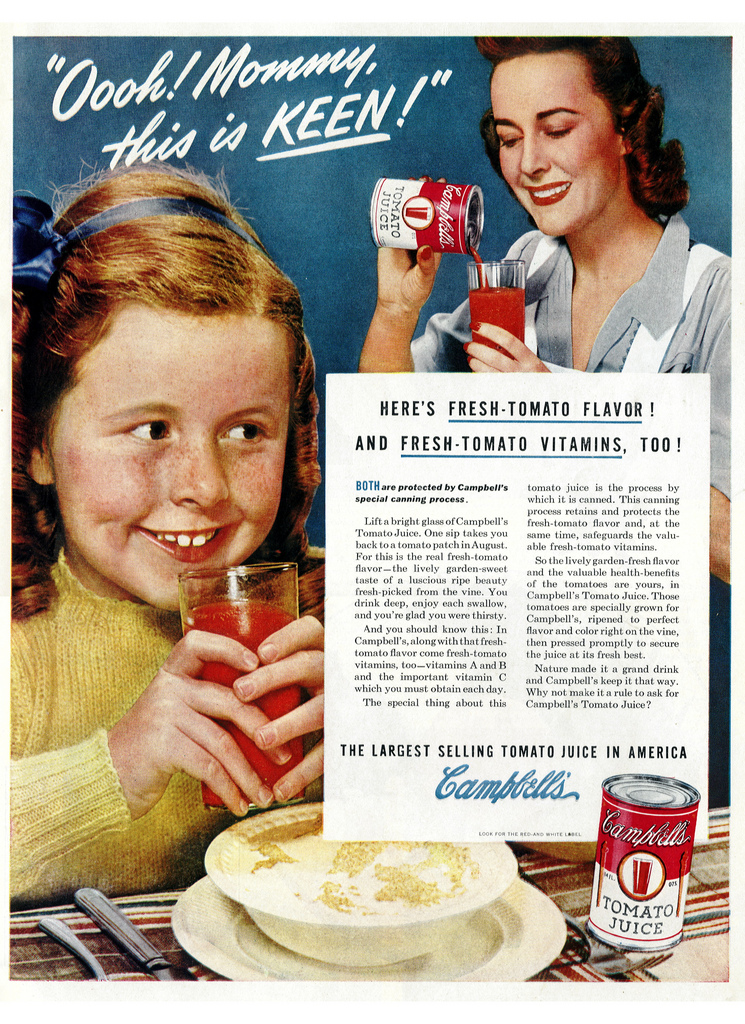 Tomato juice anyone?
While I emphatically do not recommend drinking canned juice while juice fasting – I highly doubt anything is alive anymore after residing in a can for who knows how long – I do love me some fresh tomato juice!
Juice fast day two went, well, great. In fact, I was hoping I would have some great stories of wallowing in misery of hunger pains, headaches and so one. But besides a very mild headache and being colder than normal, nothing. Nope. Not a thing. No hunger pains. No light headiness. No unmanageable cravings to go out and eat a burger. Everything is going fine. Even my wonderful husband, who I thought would be suffering by now, was telling me that he loves "eating" this way and wouldn't mind juice fasting twice a year.
Who knew? I'm quite convinced that my extra organization and preparation has made this juice fast the easiest one yet.
To get an idea of what we are fasting on (really I should call it a juice feast) here's a sample menu:
Morning:
2 oz. Wheat grass shot
16 oz. Green juice (kale, cucumber, apple, ginger, spinach, etc.)
Hot tea
Mid Day:
16 oz. Ginger Acai Beet juice
16 oz. Cold black tea, unsweetened
16 oz. Cashew milk with berry juice
Evening
16 oz. Tomato celery juice with goji berries and cayenne (mmmmm)
Hot tea
In between juices I try to always drink some tea or plain water. With all those fluids it's hard to be hungry! My husband and I did discuss removing the cashew milk towards the end of our fast – as it's sort of a cheater "juice". It satisfies that afternoon hankering for real food though, and that helps to keep us on track. We'll see how things go and decide from there.
Photo Credit: "1943 Campbell's Tomato Juice" is copyright (c) 2009 Clotho98 and made available under creative commons 2.0