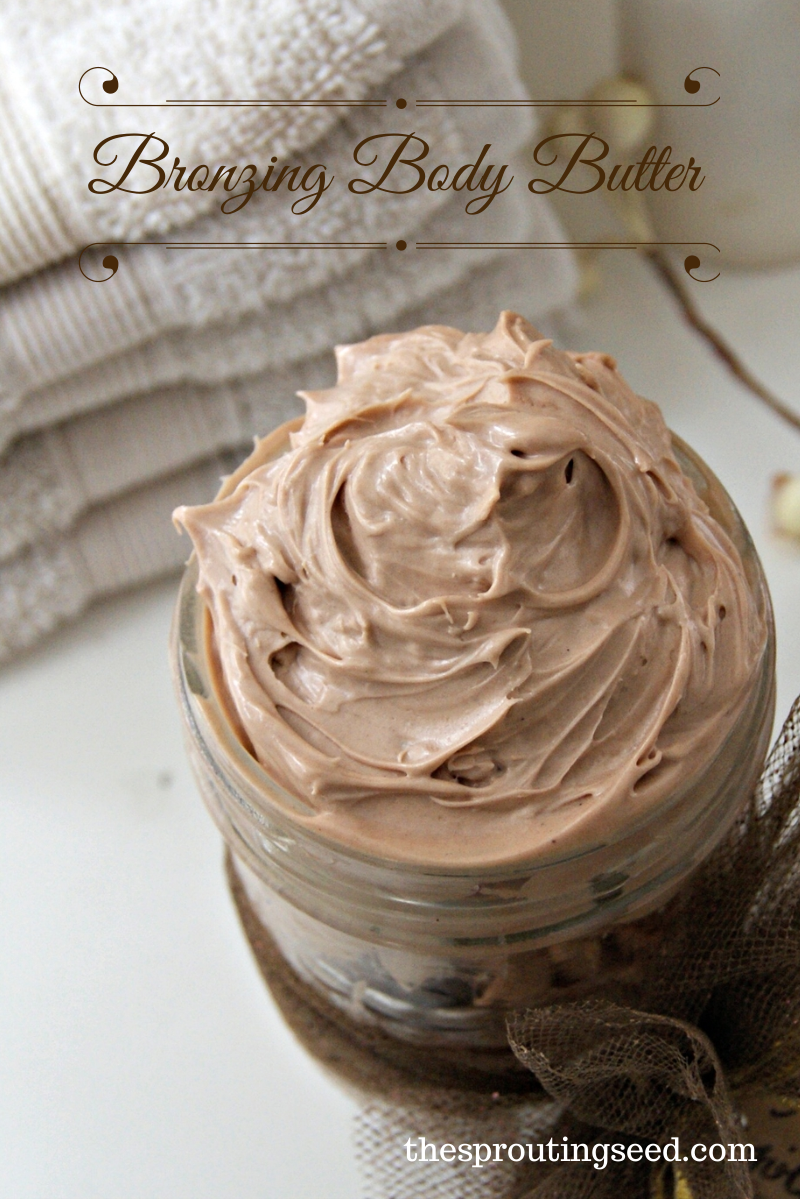 Sometimes a recipe is perfect as is. This is one from The Sprouting Seed, a fun do-it-yourself natural living blog. Check out this recipe for luscious, easy to make bronzing whipped body butter.
And then check out the rest of the blog for more DIY inspiration!
If you don't want bronzing, simply omit the cocoa powder. I also play with the scent by adding my favorite essential oil.
This would make a wonderful home-made holiday gift!