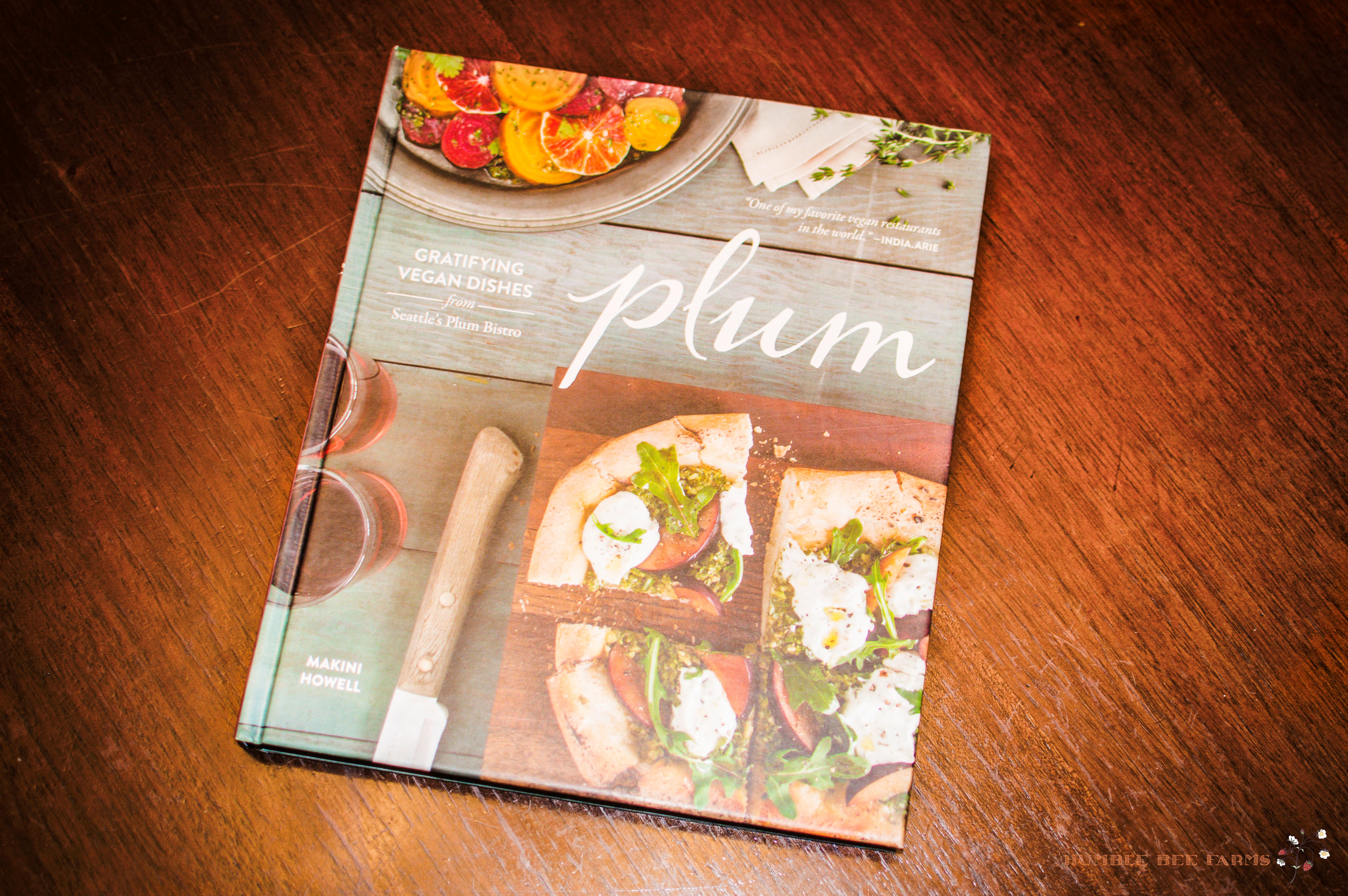 I love a good cookbook. I can read one like a novel. When I get a new cookbook I curl up with a cup of tea and peruse ALL of the recipes. I keep a slip of paper and a pencil near me and write down which recipes I want to try along with the page number. I can therefore tell a good cookbook by the number of recipes I write down. This is one of them. I've had Plum: Gratifying Vegan Dishes from Seattle's Plum Bistro for a little over a year now. During that time I've given away about a half dozen as presents from curious friends and family that want to know how I learned to make such great vegan food. While I've already addressed that I'm not a vegetarian (let alone a vegan) in my post Wait, Am I Vegetarian?, I still enjoy the recipes in this book thoroughly.
The book became even more of a prize when, unfortunately, Plum Bistro's sister restaurant Plum Café closed last fall. It was devastating to my husband and me – as we visited almost weekly. But it also lit a fire under my feet. Instead of bemoaning the loss of our favorite restaurant I set out to recreate our favorite recipes at home. While the Plum cookbook lacks many of our favorites, it gave me the insight into the typical flavors and components used to build classics like the Goddess Burger (Jamaican jerk tofu, orange slices, pickled onions and jalapeño aioli. YUM). New items have been discovered too, like the Jerk Tofu and Roasted Yam Sliders and Smashed Purple Potatoes with Parsley (a new breakfast staple).
The cookbook doesn't fail to deliver "gratifying" dishes and provides some great fundamentals that I often see lacking in typical vegan and vegetarian cookbooks where you are working with meat and dairy substitutes. The recipes vary from easy to medium complexity and are well written with clear directions. Perhaps the only drawback is sourcing the proteins if you don't live close enough to Plum to buy some direct (they will sell it to you in bulk). However, the internet has plenty of recipes for making your own flavored tofu using store bought plain stuff.
Summary:
Overall rating: 4 out of 5
Complexity: 3 out of 5
Instructions: 4 out of 5
Photos/ Imagery: 4 out of 5