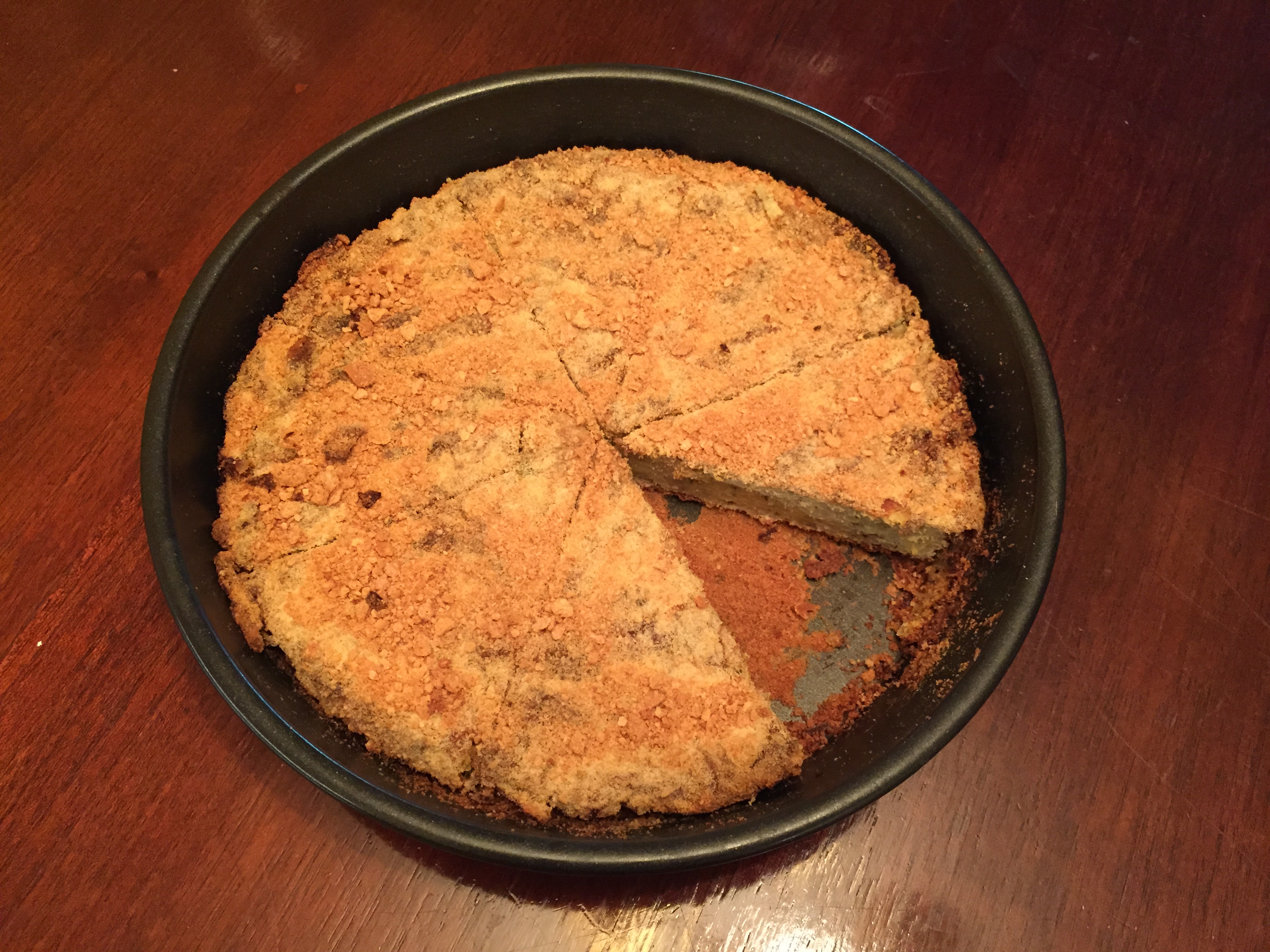 I adapted this recipe from the Fall 2014 issue of heirloom gardner. With our surplus of fresh eggs from our urban raised chickens, we've been trying to find new ways to use them up. This recipe, according to heirloom gardner, is a old-time dish with roots in Pennsylvania Dutch Country. I had never heard of schales before, but knew we had to try it as soon as I read the recipe. After making this the first time, I was surprised to find very little information and recipes online. Something this good and simple needs to be shared!
Here's my version, slightly modified for my families tastes:
Yields two 9″ rounds
3 tablespoons butter
6 tablespoons coconut oil
1/2 cup finely diced celery (about two stalks)
2 cups thin sliced leek (two medium-large stalks)
2 1/2 pounds shredded potato (I prefer Yukon golds, but any would work here)
1 tablespoon minced garlic
1/2 cup fine breadcrumbs
4-5 whole eggs, well beaten (fresh eggs are best, but store bought will do)
1 tablespoon salt
1 teaspoon fresh ground pepper
2 tablespoons fresh herbs (marjoram, oregano, thyme or anything fresh form your kitchen garden)
1 cup whole milk
Preheat the oven to 375 degrees Fahrenheit. Heat 3 tablespoons of the coconut oil in a saute pan and add the celery and leek. Saute on medium-high heat for about four minutes, then remove and set aside in a bowl. Add the remaining 3 tablespoons of coconut oil to the pan. Add potato and garlic and saute over medium-high heat until potatoes are hot and cooked tender, but not soft (about 6-8 minutes). Remove and combine with leek mixture in a large bowl. Add 3 tablespoons of bread crumbs,the eggs, salt, pepper, herbs, and milk. Combine to form a stiff batter. grease two 9″ cake rounds (or any similar sized baking dishes or one large baking dish) and dust with bread crumbs. Pour in the batter and pat smooth. Sprinkle remaining breadcrumbs over the top of the batter. Optional: dot top of schales with butter.
Bake for 40-45 minutes or until the top begins to brown.
Enjoy the unbelievably delicious smells coming from your oven.
Serve with a dollop of sour cream and chopped chives or green onions.